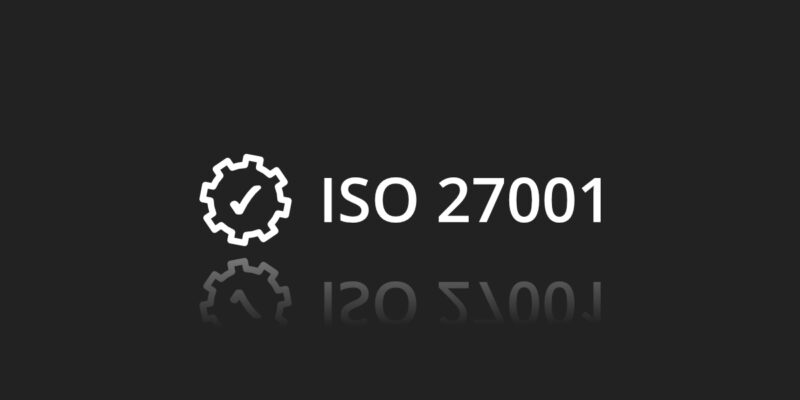 ISO 27001 certification: GitProtect's by Xopero Software ISO 27001 audit process explained
We are happy to share that Xopero Software S.A. (owner of GitProtect.io) is in the process of certification for compliance with ISO 27001:2017 and has successfully passed the certification audit. The auditor submitted a recommendation to issue a certificate – so it's just a matter of formality.
What is an ISO 27001 audit all about?
All that continuous development of technologies has incredible advantages that open immense opportunities for the business to sharpen and add uniqueness to the service it provides. However, the development of cutting-edge technologies has a negative side as well. It acts as bait for attackers who try to gain unauthorized access to the technology systems. Just imagine, the average cost of a data breach in 2022 is a staggering $4,35 million.
Thus, today security has become a vital part of any business. Chief Technology Officers (CTOs) and Security Leaders try to build a reliable strategy to protect their data – install firewalls, or other security apps, and, of course, make backup copies of their resources. Though, which regulations should they follow to ensure proper security and build an authentic cyber security strategy? Here come security standards, like SOC 2 and ISO 27001, to the world security arena… ISO 27001 certification regulates the information security management system (ISMS) in your organization, focusing and addressing such categories as Confidentiality, Integrity, and Availability.
Why can we talk about this topic with complete assurance that we are right? First, GitProtect.io is a product of Xopero Software, which has been thoroughly checked and audited to meet ISO 27001 world-class security standards. Second, GitProtect.io is build as a final line of data protection, as it is a backup and Disaster Recovery software that stands on the guard of the source code you build in your git cloud service platforms, like GitLab, Bitbucket, and GitHub, and management tools, like Jira and Confluence.
In this article we will share our experience about the ISO 27001 security standard, what it means for us and our customers, and put light on how to pass this Audit.
ISO 27001 history explained
Well, let's start with encyclopedia and history information…The international standard to manage information security, ISO 27001, was first published by two organizations – International Organization for Standardization (ISO) and the International Electrotechnical Commission (IEC). This security standard was revised a few times, and is recognized as one of the most trusted standards in the field of information security. Thus, it makes this standard so desirable to acquire.
So, what does ISO 27001 stand for? It is a standard which defines the requirements on how to establish, implement, maintain and continuously improve the information security management system (ISMS). It regulates assessment and treatment of information security risks the company faces, and what effects it may have on the business.
ISO 270001 focuses on addressing such security concerns as Confidentiality, Integrity, Availability also known as the CIA triad, a model designed to guide policies for information security within an organization.
Confidentiality as a "privacy" Standard
Confidentiality is roughly equivalent to privacy. Its measures are designed to prevent sensitive information from unauthorized access attempts. It is common for data to be categorized according to the amount and type of damage that could be done if it fell into the wrong hands. More or less stringent measures can then be implemented according to those categories.
Integrity
Isn't it cool to feel that all the data is secured and well-protected? Integrity means that the company takes care of accuracy and completeness of its information. The company provides monitoring and quality assurance that there is no place for delays, errors, or any unauthorized manipulations.
Availability
Availability means information should be consistently and readily accessible for authorized parties. This involves properly maintaining hardware and technical infrastructure and systems that hold and display the information.
What does ISO 27001 mean for the company?
One of the major benefits to pass an Audit for ISO 27001 is to show off that your organization values and takes information security management seriously. However, it has other advantages, absolutely different from sending signals to the market that your company is ready to put up with the cyber risks.
Compliance with this certification also proves that you, as a Security Leader, take education of your team seriously, and provide security workshops for your employees to stay up-to-date with the latest cyber security best practices and improve their technical skills.
Moreover, it increases your competitiveness, as having ISO 27001 security certification distinguishes the company in the market.
When an organization passes the ISO 27001 Certification, it starts governing its business according to a comprehensive framework that helps organizations develop and maintain a safe ISMS. Here are 14 controls of ISO 27001:
Information Security Policy
Organization of Information Security
Human Resource Security
Risk Assessment and Treatment
Access Control
Cryptography
Physical and Environmental Security
Operations Security
Communications Security
System Acquisition, Development and Maintenance
Supplier Relationships
Compliance with Legal Requirements and Industry Standards
Information Quality Management
Risk Monitoring and Review
How to get ready for ISO 27001 Certification?
To prepare for the ISO 27001 Certification, the organization should take into account all the mentioned phases above. And according to them, build the appropriate steps to approach the desired positive result. So, they should:
build an ISMS in accordance with ISO 27001 standard
identify risks and develop risk mitigation strategy
implement ISO 27001-compliant controls and processes
have ISO-accredited certification body assess compliance
monitor compliance with ISO 27001 standards on a regular basis.
Thus, if the company follows strict ISO 27001 standards, it can reduce the risk of security incidents leading to data leakages, protect their critical data, comply with legal, regulatory, and shared responsibility requirements.
What are our customers granted under GitProtect.io's ISO 27001 Certification?
Achieving the ISO 27001 audit is just a first step. After the audit the organization continues to prove its conformity with the standard day by day. Here at GitProtect.io we understand what passing ISO 27001 means for us and our customers – we are ready to respond to the ever-evolving threat landscape that the digital world involves.
"With the growth of businesses which use SaaS applications, there are more concerns about data security and the ways to meet high-security requirements. Businesses started to give more importance to security of their critical data. – says Renata Kaczmarek, Chief Information Security Officer at Xopero Software – Completing ISO 27001 Certification brings our customers assurance that all their vital data, including source code is always protected according to the international security standards."
For our customers this certification stands as a proof that we have built a reliable framework for protecting sensitive information – infrastructure, customers' data, and the processes. It means that we can withstand unauthorized access and are ready to mitigate common security risks.
What does ISO 27001 mean for GitProtect.io by Xopero Software?
In order to meet the expectations of our customers, Xopero Software S.A. decided to implement the requirements according to SOC 2 Type 2 and certification according to ISO 27001.
We can assure that in GitProtect.io our team of developers does their best to improve, develop advanced technologies and increase our customers' source code protection. As source code is the most valuable asset the company has – we will never be tired to remind it. That's why, no matter how strong the DevOps tools protection in your organization is, it should be constantly improved and strengthened.