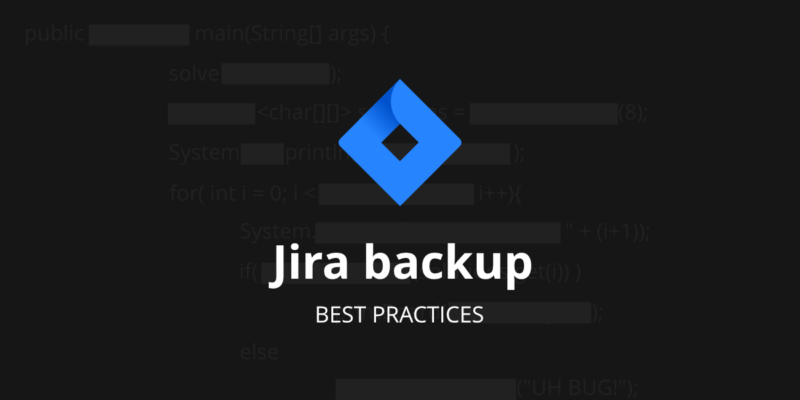 Jira Backup Best Practices
There are a lot of tools that have already become an integral part of the entire life of many IT companies. Most of them can not simply imagine project management without Jira tools – Jira Software, Jira Service Management, and Jira Work Management. Considering high-profile interruptions in the availability of these tools only this year, more and more companies are becoming aware of the need to properly secure their DevOps environments, and have Jira backup and Disaster Recovery tools in place. Now, let's take a look at the Jira backup best practices that will help you make even every task easily accessible and quickly recoverable, so your team can work uninterruptedly in any event of failure and your organization saves hours of work, reputation, and customer trust.
Table of content

Part 1 Jira backup performance
Backup Jira data with full data coverage
Want to save your storage space? Have Incremental and differential backups
Deployment of your choice: SaaS and On-Premise one
Multiple storage instances and the 3-2-1 backup rule
Backup replication
Unlimited and flexible retention
Monitoring center – email and Slack notifications, tasks, advanced audit logs
Native integration

Part 2 Backup security
Jira backup software for SOC 2, ISO 27001 certification
User AES encryption in-flight and at rest
Zero-knowledge encryption
Data Center (DC) region of choice
Sharing the responsibility for managing the backup system
Ransomware protection

Part 3 Disaster recovery
Scenarios of Disaster Recovery
Restore multiple projects at a time
No-user recovery option
Point-in-time restore gives no limits
Granular restore of only selected Jira objects
Restore directly to your local machine
C2C, C2P, P2C restore

Part 1
JIRA BACKUP PERFORMANCE
Backup Jira data with full data coverage
When it comes to automated backup, you need to make sure that your Jira backup and restore software ensures you with full data coverage for all Jira Software, Jira Service Management, and Jira Work Management in any deployment model (SaaS or self-hosted).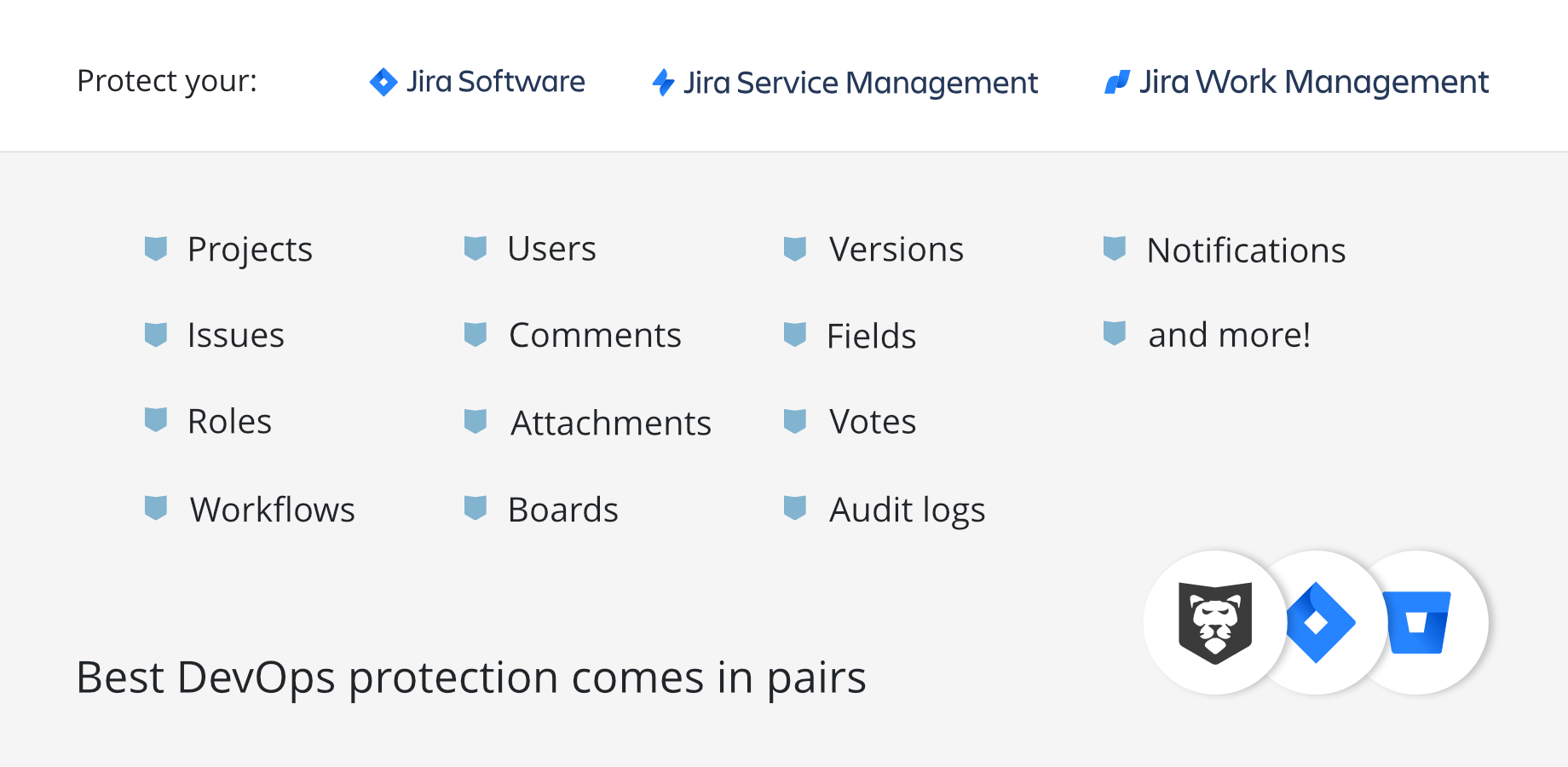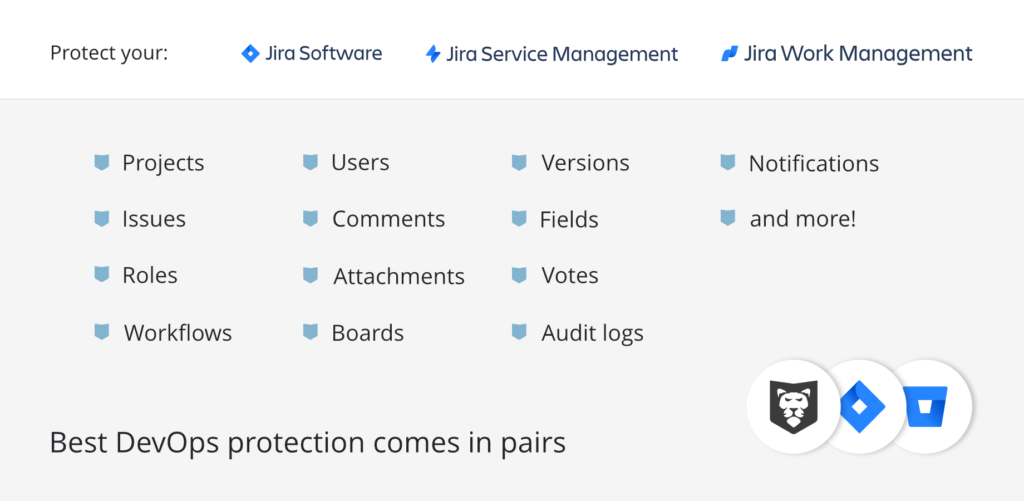 It is incredibly important to have full data coverage, including:
Projects
Jira Issues
Roles
Workflow
Jira users
Comments
Attachments
Boards
Versions
Fields
Votes
Audit logs
Notifications
and more.
It is always essential that your backup software gives you the possibility to set many customs and scheduled backup plans in only a few clicks, so that your data protection policy meets your organization's needs, structure, and workflow.
One of the best practices when it comes to Jira backup and data protection is the possibility to set a backup plan for some critical, current data that changes on daily basis (or even more often) and another one for some finished projects that basically don't change and need to be backed up only for the future reference or due to some policies. Sometimes to meet legal or internal requirements you need to keep all the data for 3, 5, or even n-years… your backup software should enable you to keep your copies longer than usual 365 days, even infinitely.
The best practice is to create a backup plan for critical repositories and metadata that change on the daily basis (or even more frequently) for example using recommended Grandfather-Father-Son (GFS) rotation scheme and another backup plan for unused repositories that you need to keep for any future reference. This kind of backup is required more for GitHub archive goals and due to unlimited retention, you can store your copies for as long as you need – even infinitely. Moreover, you can even delete those repositories from your GitHub account and keep the copy on storage to bypass GitHub limits.
Want to save your storage space? Have Incremental and differential backups
In most situations, you need to back up only changed blocks of data since the last copy in a form of automated daily backups instead of making a full backup each time and burdening storage and bandwidth. For better backup efficiency you should have the possibility to create incremental and differential copies of your Jira data. Also, it is essential that you have the possibility to define different retention and performance schemes for each type of copy, among full, incremental, or differential opportunities.
Deployment of your choice: SaaS and On-Premise one
Just like most kinds of software, including the Jira instance itself, you should have the possibility to run your backup software as a SaaS service or install it on-premise, on your own infrastructure. The main difference here is the place where the backup service will be installed and running.
SaaS deployment means that the service is up and running in the provider's cloud infrastructure Thus, it is a backup service provider who is responsible for infrastructure, administration, maintenance, and the continuity of operation.
---
Jira down? Get your team back to tasks within minutes with the first professional backup for Jira Cloud, Jira Service Management, and Jira Work Management.
---
If you decide to choose on-premise deployment, you will need to install the software on a machine you provision and control. You should have the possibility to install it on any computer (Windows, Linux, or macOS), and even on NAS devices. With this kind of deployment, you can reduce any network connectivity issues, and using the local network will make the backup more efficient and faster.
Please take note to not confuse the deployment model with storage capabilities. Regardless of the SaaS or On-Premise deployment you can assign as many storages as you want – cloud or local. GitProtect.io supports AWS S3, Backblaze B2, Azure Blob Storage, Wasabi Cloud, Google Cloud Storage, and any public cloud compatible with S3, on-premise storage (NFS, CIFS, SMB network shares, local disk resources), as well as, hybrid and multi-cloud environments. Additionally, together with a license, you get free unlimited GitProtect Cloud Storage as your primary or additional datastore for replication purposes.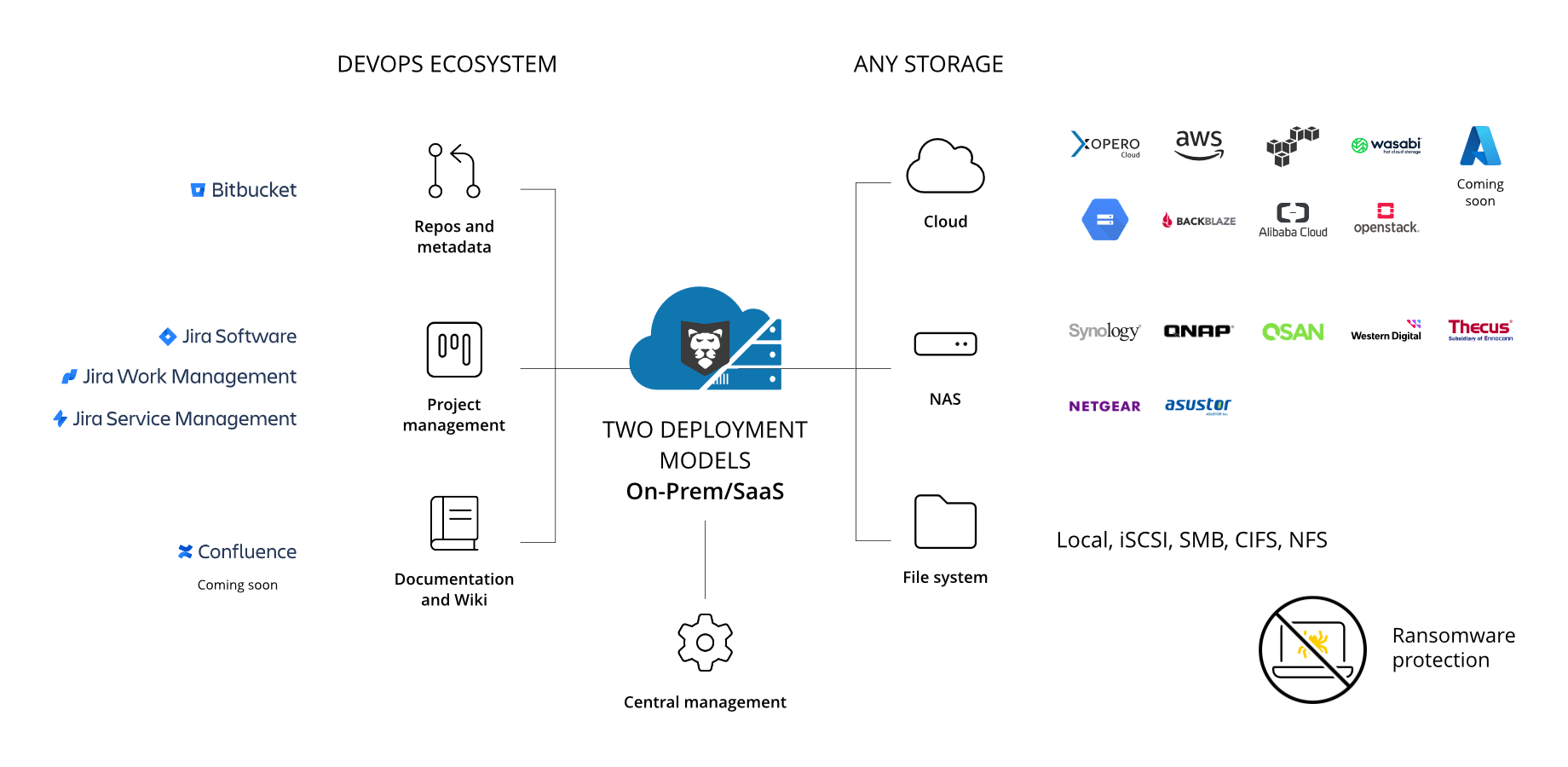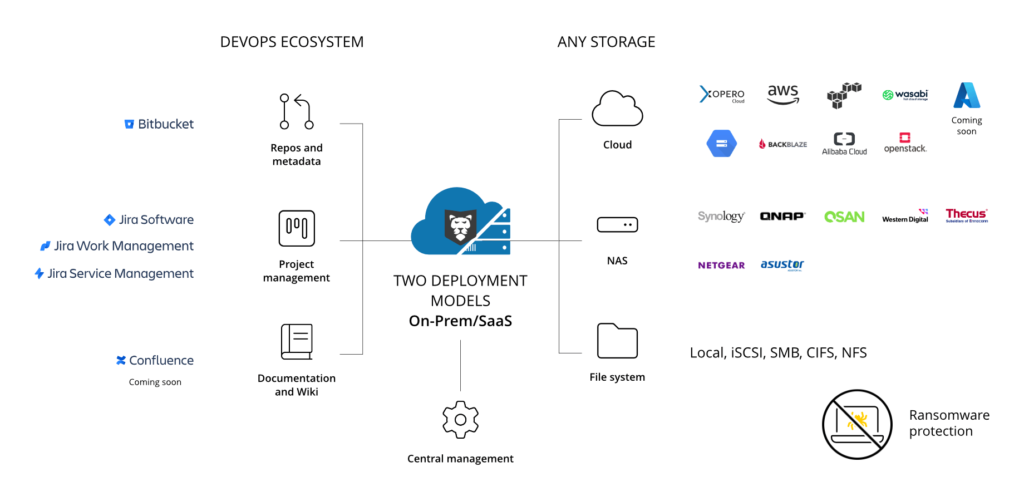 Multiple storage instances and the 3-2-1 backup rule
With your Jira backup software, you should have the possibility to add an unlimited number of storage instances, preferably both cloud and on-premise. Why? First of all, to replicate backups between storages and have independent copies on at least two different data stores. It can help eliminate any outage or disaster risks and meet the 3-2-1 backup rule, according to which you should have at least 3 copies on 2 different data stores, one of which is in the cloud.
Due to the fact that GitProtect.io is a multi-storage system, you can add the following storages:
Cloud: GitProtect Cloud Storage, AWS S3, Azure Blob Storage, Backblaze B2, Wasabi Cloud, Google Cloud Storage, or any other public cloud compatible with S3,
on-premise: NFS, CIFS, SMB network shares, local disk resources,
in a multi-cloud / hybrid environment.
It doesn't matter what type of license you have chosen, GitProtect Unlimited Cloud Storage is always included in a package for free, hence you may start protecting your data immediately.
Backup replication
Make sure to take backup replication criterium as one of the most important when deciding on backup and restore software for your Jira. Why? Because it let you have consistent copies in multiple locations and easily follow the 3-2-1 backup rule, ensuring better business continuity and uptime. Thus, it is vital to have the possibility to replicate from any to any datastore – cloud to cloud, cloud to local, local to cloud, or locally with no limitations.
Examples? Let's take a look at GitProtect. You can easily find and set a replication plan in the menu of the central management console. You just need to indicate the source and target storage, the agent if needed, a simple schedule, and that's it… your replication plan is ready!
Unlimited and flexible retention
Atlassian Shared Responsibility Model states very clearly that this is the user who is responsible for data protection of Jira data. And the concept of retention is inextricably linked to data protection. But you might need longer retention for your copies also due to other legal, compliance, and industry requirements. As we have already mentioned there are organizations that need to keep some crucial data for years. Nowadays Jira permits retention of only 3 years, but depending on the data, sometimes you should store it much longer. What if you will need it for future references in your projects? Or when you consider your backup software for archiving old, unused data or meeting your compliance?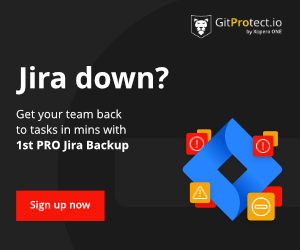 Thus, it is always great when you have the possibility to set different retention schemes for every backup plan by:
indicating the number of copies you want to keep,
indicating the tie of each copy to be kept in the storage (such parameters it's worth setting separately for the full, differential, and incremental backup),
disabling rules, and keeping copies infinitely.
Monitoring center – email and Slack notifications, tasks, advanced audit logs
Maybe you are not the exact person who is responsible for managing backup software, but there is no doubt, you want to have a complex, customized monitoring center, so that you can monitor your backup performance, check on statuses, and if there is a need, to check on who is responsible for a definite change in the settings to control your team. Forget long-term managing backup scripts, DIY apps, manual backup, manual exports, and import.
Custom email notifications are one of the easiest ways to stay up to date. What is more, you don't even need to log in. All you need to do is to configure such settings:
recipients (there is no need for you to have an account in the backup software to stay informed about backup statuses),
backup plan summary details such as successfully finished tasks, tasks finished with warnings, failed tasks, canceled tasks, and tasks not started,
a possibility to choose a language.
In an ideal world, it is great to get notifications directly in your software which you and your team use as a daily routine, right? So let us introduce to you: Slack notifications. In this case, you have a guarantee that you won't miss any important information.
Ongoing tasks and historical events are other things you should be able to check. Thus, you can always turn to the tasks section, which will provide you with a clear view of actions in progress with detailed information. Thus, you will need just a second to check on running operations.
Advanced audit logs are another feature your Jira backup should provide you with. Such logs give you all the information about the work of applications, services, made regular backups, and restored data. What is more, it permits you to see which actions are performed by each member of the team and can prevent any intentional malicious activity.
If you want to make monitoring easier and non-engaging, it should be possible to attach those audit logs to your external monitoring systems and remote management software with the help of webhooks and API.
All the mentioned features should be accessible through one central management console which permits you to manage regular backup, restore data, monitoring, and all the system settings. With powerful visual statistics, data-driven dashboards, and real-time actions you will be able to greatly save your time. Can you imagine this with backup scripts? No!
Native integration
You should have the possibility to open your backup software directly from your Jira Cloud account to monitor all backup tasks or set a new backup policy and have control over your copies exactly when you need them, directly from where you are – your Jira. It is possible when you download Jira backup software directly from Atlassian Marketplace.
Part 2
BACKUP SECURITY
Jira backup software for SOC 2, ISO 27001 certification
The sharpest issue that worries the majority of companies nowadays is security. Now, let's think about your Jira – all information on projects, tasks, user notes, and more… – can you imagine losing access to this data and starting from scratch? That is the reason why your Jira backup should provide you with different security features that significantly ensure that your data is accessible and recoverable. Thus, it will permit your team to stay at the top of regulatory standards.
What security features should you pay attention to?
AES encryption with your own encryption key,
In-flight or at-rest encryption,
Long-term, unlimited, flexible retention,
Easy monitoring center,
Multi-tenancy, the possibility to add additional admins and assign privileges,
Data Center strict security measures (more),
Ransomware Protection,
Disaster Recovery technologies.
User AES encryption in-flight and at rest
Proper and reliable encryption is essential when we speak about data protection. Thus, it is crucial for your data to be encrypted at every stage, in-flight, and at rest. In-flight encryption means that your data is encrypted on your device before it leaves your machine. Then it's encrypted during transfer and at rest, at a repository. These encryption levels give you a full guarantee that even if your data is intercepted, nobody can decrypt it.
Advanced Encryption Standard (AES) is another aspect your software should have. AES is a symmetric-key algorithm according to which you need to use the same key for both encrypting and decrypting the data. Due to the fact that AES is considered unbreakable, it is widely used by governments and organizations.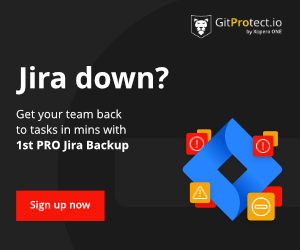 It is ideal when you can choose the strength and level of encryption. This process can be:
Low, as it forces the AES algorithm to work in OFB (OUTPUT FEEDBACK) mode. The encryption key here is 128 bits.
Medium – the AES algorithm is run in OFB mode, though the key is twice longer as it consists of 256 bits.
High, which makes the AES algorithm work in CBC (CYBER-BLOCK CHAINING) mode with an encryption key of 256 bits long.
But note, despite the fact that all these AWS levels are considered unbreakable, depending on the chosen encryption method, the backup time can vary. Moreover, thus you can limit the selected functionalities and the load on the end device.
When you configure your encryption level, you should produce a string of characters, on their basis, your encryption key will be built. You should be the only person who knows the string and it's a good idea to save it in the password manager.
But what really makes your encryption strong is your own encryption key. Unlike other backup and restore providers, who set your encryption key, GitProtect.io enables you to create custom encryption keys to strengthen your data security.
Among other bonuses, you can use your own Vault. What does it mean? You will provide us with your key only when a backup is performed and you have a definite assurance that your control over access and credentials is stronger than ever.
Zero-knowledge encryption
Zero-knowledge encryption is an approach when neither your device nor your provider knows the encryption key, the only person who possesses this information is you by default. Thus, you, as a key owner, are able to decrypt it. So, if you are looking for really reliable backup software, make sure that it has all AES data encryption (and you can use your own encryption key) and zero-knowledge infrastructure.
Data Center (DC) region of choice
When you build your business as a security-oriented one, you should definitely know how your data is stored and managed. Your backup software provider as well as the DC should meet your requirements, and location preferences. It can influence coverage, application availability, and uptime. That's why it is important to have a choice since you sign up. It's up to you to decide where to store your management service – in the EU or US.
Though, the main requirement should be compliance with strict security guidelines, standards, and certifications, including ISO 27001, EN 50600, EN 1047-2 standard, SOC 2 Type II, SOC 3, FISMA, DOD, DCID, HIPAA, PCI-DSS Level 1 and PCI DSS, ISO 50001, LEED Gold Certified, SSAE 16.
What other requirements should your DC have? Among them, there should definitely be mentioned physical security, fire protection and suppression, regular audits, and constant technical and network support.
Sharing the responsibility for managing the backup system
Sharing responsibility among employees not only allows you to perform faster, but also increases your team morale and enables you to focus on a wider picture, and it doesn't matter what kind of business we take into consideration. What should your Jira backup and restore software let you do? You should be able not only to add new accounts, set roles, and privileges to delegate responsibilities to your team and administrators but also have more control over access and data protection.
All of that you can gain only if you have a central management console and can easily monitor and track the activities. You should know which actions were performed in the system and track who made each of those changes. Hence, you can see the whole picture with the help of access to insightful and advanced audit logs.
Ransomware protection
Backup should be ransomware-proof, as it is the last resort in defense against ransomware. Why? Let's figure it out. Here you should remember how backup vendors process your data. GitProtect.io encrypts and compresses your data, and keeps non-executable copies on the storage. Thus, your data can't be executed and spread on the storage, even if some ransomware hits your backed-up data.
Also, it is worth mentioning that immutable, WORM-compliant storage technology which writes each file just once and reads it multiple times, prevents data from being erased or modified, thus it becomes ransomware-proof.
Usually, your authorization data for storage and Jira are stored in Secure Password Manager and, thus, the agent receives them only during backup if we mean on-premise instances. In this situation, if ransomware hits the machine our agent is on, there would be no access to authorization data and storage.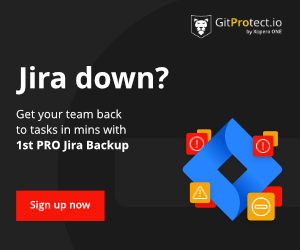 Even if some bad actor is able to damage your Jira, you will be able to restore the data you need from the exact point in time and continue your work without interruption.
Part 3
DISASTER RECOVERY
Scenarios of Disaster Recovery
The moment when you need to choose the right backup and recovery solution for your Jira production environment, you need to check its Disaster Recovery technology. Why? Because it should respond to every possible data loss scenario. There are a lot of dangerous situations but, unfortunately, the majority of vendors provide you with recoverability only in case Jira is down. Here, are just a few words about the data restore options GitProtect.io offers you:
point-in-time restore,
granular restore,
restore to the same or a new account,
Cloud-to-cloud / Cloud-to-local restore
restore to a free Jira account with a no-user recovery option
restore to your local device.
Before we check on how GitProtect.io prepares you for every possible scenario, it's worth mentioning that with GitProtect.io you don't need any additional app, as it is a complete backup & recovery software for your DevOps ecosystem managed with a single central console.
1. What if Atlassian is down?
Loud Jira outages showed us that even in companies like Atlassian, outages happen. In such a situation, you need to urgently recover your data and ensure
What can it lead to? Hours when your team is out of work and, consequently, a great loss of money. Thus, the situation when there is a Jira outage definitely needs urgent recovery. With GitProtect.io you can instantly restore your Jira production environment from the latest copy or a chosen point in time to your local machine, the same, or another free Jira instance.
2. What if your infrastructure is down?
In the situation when your infrastructure is down, for sure the best backup practice is the 3-2-1 backup rule. Under this rule, you should have 3 or more copies of your data on 2 different storage instances, one of which is in the cloud – that has already become a golden standard in data protection. GitProtect.io, being a multi-storage system, allows you to add an unlimited number of storage instances, including on-premise, cloud, hybrid, or multi-cloud. Moreover, the solution permits you to make backup replication between the storages. Another advantage is that you get free cloud storage when you need a reliable, second backup instance. Thus, even if your backup storage is down, you can be sure that it is possible to restore everything or just the chosen data from any point in time from your second storage.
3. What if GitProtect's infrastructure is down?
Data protection has become our normal data routine. Thus, we are always ready for any potential outage scenario, especially if it can harm our environment. In case our infrastructure is down, the installer of your on-premise application will be given to you. With it, you can simply log in, assign your storage (where you keep your copies), and get access to all your backed up data. Finally, you can use all data restore and Disaster Recovery options, which are officially supported and mentioned above.
Restore multiple projects at a time
There are so many situations when you need to restore your Jira. Which exactly? Downtime, service outage, bad actor's activity, and the list can be easily continued. Thus, Restore and Disaster Recovery technologies take a crucial place in backup planning. Well, if you have a backup, you can restore your data without effort.
One of the easiest ways to do so is the possibility to restore multiple Jira projects at a time. Just pick up projects you want to restore, look for the latest copies and assign them… now you are ready to restore them to your local machine or another Jira account. So, your Disaster Recovery plan is easy, fast, and efficient.
No-user recovery option
Jira's billing model assumes that you pay for each user who uses the application. So you will probably look for a problem in the possibility of restoring users. In theory, restoring your entire environment could cost you twice what you currently pay – you need to have 2x more users, after all. Nothing of that. With the no-user recovery option, you have the possibility to restore all your Jira data except users to not overcome your current Jira pricing plan. Moreover, with this feature in place, you can restore your data to a free Jira account.
Point-in-time restore gives no limits
What is the most common reason for cybersecurity risks and data losses? Of course, it is a human error. It is difficult to predict where the risk is hidden – it can be intentional or unintentional deletion, all you should worry about is the result and consequences you get. As soon as you know the exact state and date you want to roll out, you will be eager to restore your data as fast as possible from a very specific and defined moment in time. Here it is worth mentioning that most backup vendors offer you to restore only the most recent copy, or the copy from up to 30 days prior.
Granular restore of only selected Jira objects
The bigger a supporter of Jira you are, the more you know that Jira does not ensure you with granular, point-in-time restore in case of unintentional deletion, human errors, and daily operations. So that's another reason why you need a third-party Jira backup software empowered with Granular Restore possibility.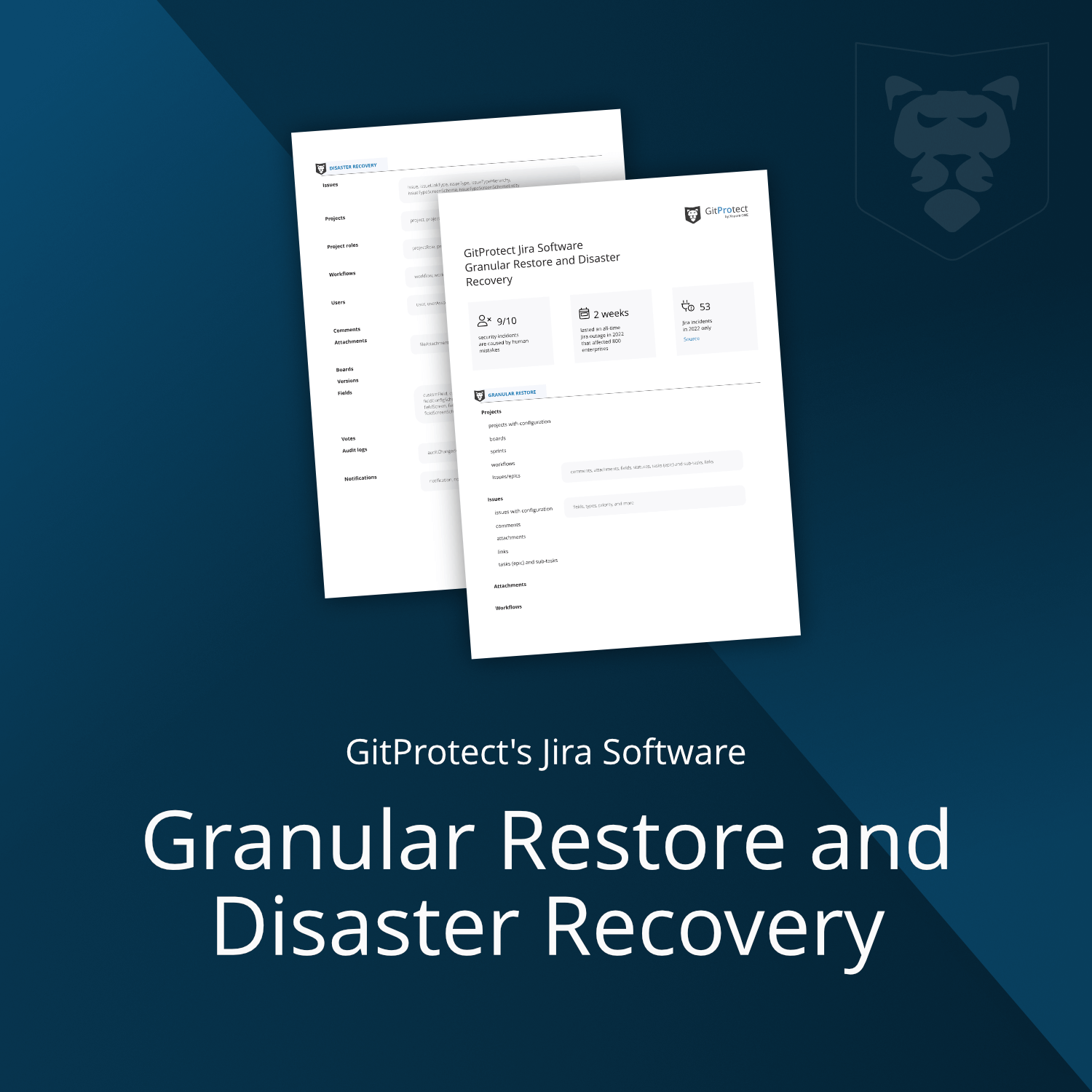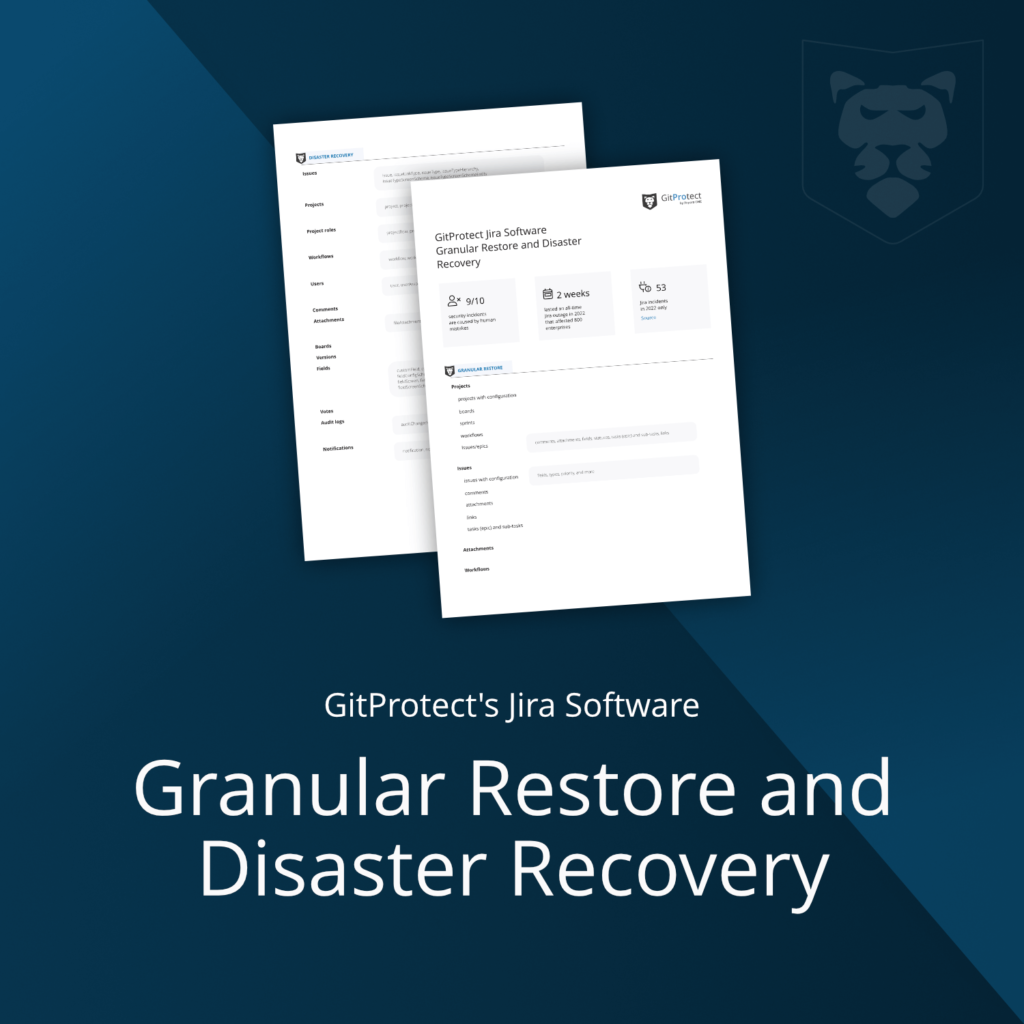 Granular restore allows you to select the data you need to recover: any projects, issues, attachments, and workflows with their dependent elements. Regardless of the selected resources for restoration, your backup vendor should permit you to recover your Jira data to either the same or a new Jira account, or to your local device. Thus, you can instantly restore your lost Jira data in the blink of an eye without interrupting your workflow and with no need to restore your entire Jira ecosystem in one go.
Restore directly to your local machine
There is no doubt that you may prefer working on your Jira in SaaS, but you may want to restore copies to your local machine as well. All of that is due to cloud infrastructure downtime, service outage, or weak Internet connection. Thus, another Jira backup software should provide you with the option to recover your Jira account and all the related tools to your local machine.
C2C, C2P, P2C restore
The main motivation for running any backups is security. But backup is also a must if you plan to upgrade your system or migrate from Jira Server to Jira Cloud (or conversely). Not only a must – it brings huge facilitation to this process. But whether you need it as a one-time activity (application migration) or you would rather generate a new Jira backup at regular intervals (daily, for example) and restore in case of a Jira outage, you should have the possibility to simply restore Jira data from Jira Cloud to Jira Server account or conversely.
Together with your project's growth, more and more important data and issues are added to your Jira boards or moved between them. As a result, your Jira account stores an increasing amount of critical data that needs to be reliably protected. Even Atlassian itself, in its Shared Responsibility Model rules, recommends having backup software in place when it comes to its products. What to wait for? Make sure to follow best practices.