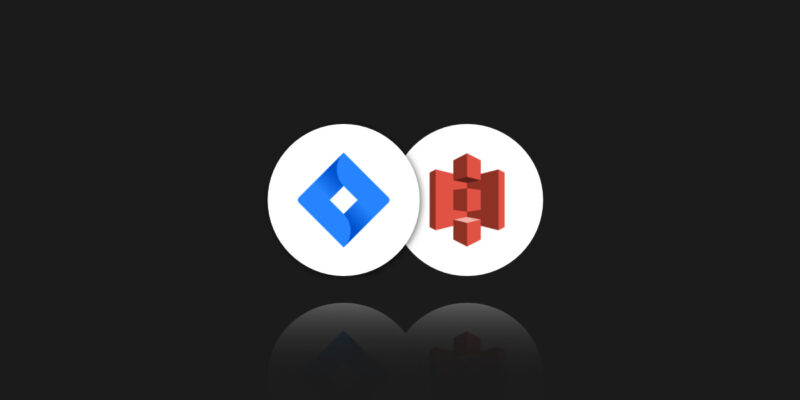 Jira is one of the most popular tools used by many teams to manage tasks and track project progress. According to Atlassian, over 180k customers in 190 countries use Jira in their development process. The software contains the information which helps teams work efficiently and find their way around the workflow. Without the information this powerful tool conveys to them, their work would not be as efficient, and so, your company would incur more costs. 
However, like any software, Jira is susceptible to data loss for various reasons, such as outages, vulnerabilities and malware attacks, and human errors. That's why it's important for Jira users to have a reliable backup strategy to protect their data. 
In this article, we will explore Jira's backup options on Amazon S3, a popular cloud storage service well-known for its cost-effectiveness and reliability. We'll discuss the benefits of using S3 to back up Jira and provide a step-by-step guide on how to set up a Jira backup using GitProtect.io.
Why is S3 a good choice for Jira backups?
The popular cloud storage service provided by Amazon is called S3, and is commonly referred to as Amazon S3, AWS S3 or simply S3. It is known for its performance, scalability, data security and availability. Large organizations as well as private customers use S3 to store and secure any amount of data in various forms, including Jira data.
Amazon S3 is the right option for storing Jira backups for many reasons:
Efficient pricing: S3 uses a pay-as-you-go pricing scheme, so you only pay for the storage you actually use. This can be economical, especially if you need to store a lot of Jira data.
Reliability: S3 is known for its high durability and availability, with a 99.999999999% durability guarantee. This means that your Jira backups will be stored safely and can be accessed whenever needed.
Security: S3 provides several levels of security to protect your data, including network isolation, access restrictions, and encryption.
Scalability: Due to the fact that S3 can scale to handle an infinite amount of data, you can store as much Jira data as you need without having to worry about running out of space.
Configurability: You can modify the service to meet your unique demands and requirements because it is very configurable. When configuring S3, you can select the area where you wish to keep your data, and it is kept in buckets that are secured by certain keys.
S3 is an all-around trustworthy and affordable option for storing Jira backups, and it has a variety of qualities that make it ideal for this use.
Options for backing up Jira – S3
Jira backup to Amazon S3 can be done in 2 main ways:
AWS Data Pipeline: You can build pipelines to transport data between different AWS services or on-premises data sources using the Amazon Web Services (AWS) Data Pipeline service. Data Pipeline can be used to routinely export Jira data to an S3 bucket. Use the "Export JIRA data to Amazon S3" template and provide the necessary details, including JIRA instance URL, login information and S3 bucket name, to set up a Jira backup using Data Pipeline.
Third-party tools: You can back up Jira to S3 using a number of third-party tools. Jira Backup Manager and GitProtect.io are two examples. These tools typically have additional capabilities, such as the option to select data to save and change the backup schedule. To protect your data, some products additionally provide encryption and others security features.
With GitProtect.io you can set up automatic backups of Jira's data, including projects, issues, roles, workflow, users, boards, comments, attachments, and more. Additionally, the backup software provides a plan-based repository backup for GitHub, Bitbucket, and GitLab, permitting you select which repositories and metadata you want to keep safe as well as where you want your copies to be stored. 
GitProtect.io runs automatically in line with the scheduled time and provides complete control over retention, compression, encryption, and other backup options. One of GitProtect.io's noteworthy features is its encryption. You can use AES agent-side encryption with your personal key while backing up your Jira environment. In this case you are the only person who can decrypt it. Jira Cloud, Jira Service Management, and Jira Work Management are all supported by GitProtect.io.
How to create Jira Backup to S3 using GitProtect.io
To create a Jira backup to S3 using GitProtect.io, you need to register for a GitProtect.io and create your account. You should follow the these steps if you want to use GitProtect.io to build a Jira backup to S3:
Go to the "Plans" tab, and either make a new plan or change an existing one.
Choose which information you want to backup: specify the data you wish to include in the backup copy after selecting the Jira instance you want to backup. You have the option of backing up all data at once or only some certain types, including projects, issues, users, and more.
Select S3 as the backup storage location: Select Amazon S3 as the storage option and enter the required configuration information.
Create a backup schedule: start time, retention duration, and how frequently you want GitProtect.io to run the backups are all up to you to decide. Other backup options,
such as compression and encryption, can also be modified.
The backups will be made automatically by GitProtect.io and kept in the S3 storage you've designated. You can easily see and manage your backups from the GitProtect.io dashboard.
Summary
S3 Backup allows you to store backups in Amazon S3-compatible object storage. The fact that S3 Backup is simple to use and record all changes with each push is one of its advantages.
With GitProtect.io you can perform your backups automatically, and store them in your designated S3 bucket. You can easily track and manage your backups using GitProtect.io's management dashboard.