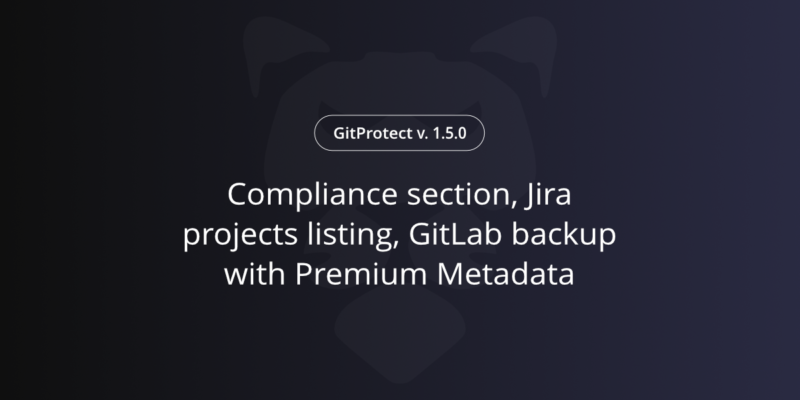 GitProtect v. 1.5.0 is here: Compliance section, Jira projects listing, and more
GitProtect v. 1.5.0 is now available. Let's check what brings our newest release!
The Compliance section
What is it and where to find it? The answer to the second question, you can find it on the main dashboard. We want the Dashboard to be your security operation center, like a spaceship cockpit. Imagine… USS GitProtect takes you on a voyage with the highest protection of your DevOps environment as a final destination. Thereby, easily becoming compliant with legal and security requirements.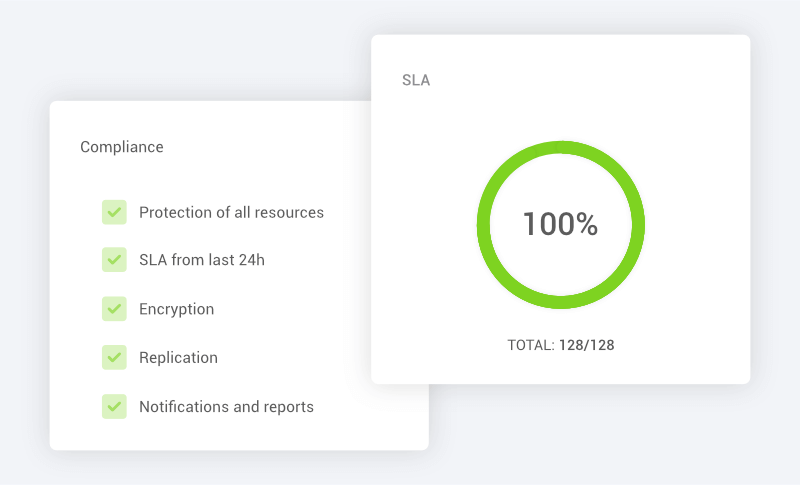 The new section provides you with insights about:
Protection of all resources: the percentage of resources with an active backup plan,
SLA from last 24h: the percentage of resources that have been properly backed up within the last 24 hours
Encryption: the percentage of backup copies with encryption turned on
Replication: do you have more than one data store connected and fulfill the 3-2-1 backup rule,
Notifications and reports: whether you are using in full GitProtect monitoring capabilities: are you receiving mails or other notifications and reports?
Compliance with the previously released SLA section, daily reporting, and notification builds your security confidence and allows you to take instant action if the need arises.
Jira with new&fresh projects listing
With this release, we introduced Jira projects listing – a new and handy view, you are gonna love even more soon – with detailed information about:
project key: with an option to open the project directly in your Jira app,
number of issues within a project,
last backup status,
last and next scheduled backup time,
the time of the last copy finished with success.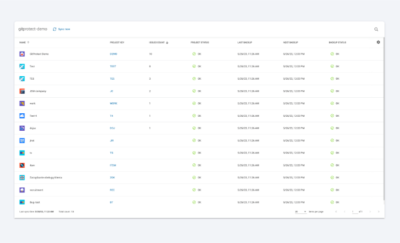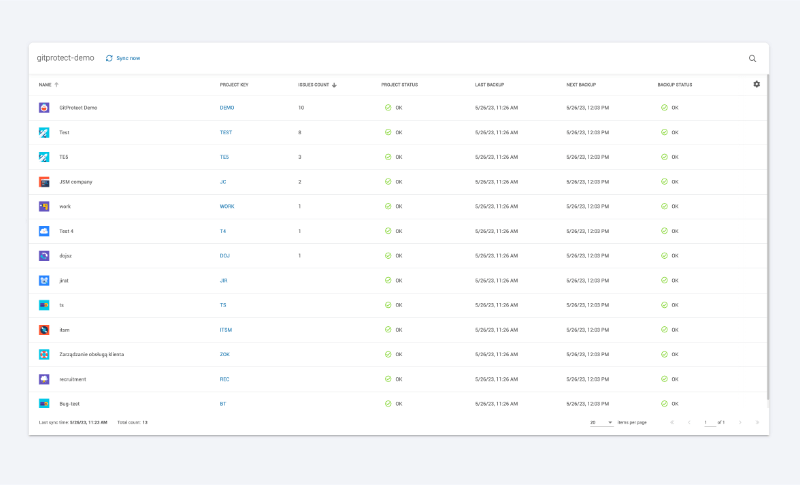 In addition, there is a project search by project key also available.
Better UX of the Disaster Recovery for Jira
We made the disaster recovery process of your Jira data more intuitive. After selecting the version you want to restore you can specify the location and method of restoring data right in the next step. You can choose between restoring to:
the original Jira organization,
other Jira organization,
or a device (On-premise).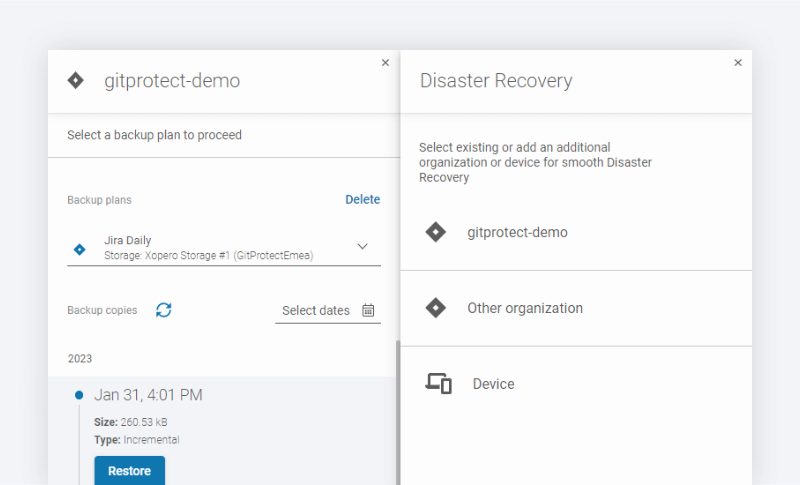 Remember, GitProtect has the option to restore data without users – it comes in handy in many cases, e.g. if you are using a free Jira account or want to test our new even better DR.
New rules for a repository backup
GitProtect gives you several options for backup repositories. You can backup selected repos, secure all of them at once, or select a specific backup rule. Previously, you could set a rule according to a name (selecting a full name or consist of). Now this function got extended and you can also specify the criteria for:
Topics (GitHub and GitLab)
Labels (Bitbucket DC)
Projects (GitLab SaaS and Self-managed)
and Groups (GitLab SaaS and Self-managed)
All repositories that meet the criteria defined in the rule are automatically included in the backup plan
GitLab Premium metadata backup is ON
Yes, from this release within the GitLab groups backup plan, you will be able to secure the GitLab Premium metadata: wiki, push rules, and hooks.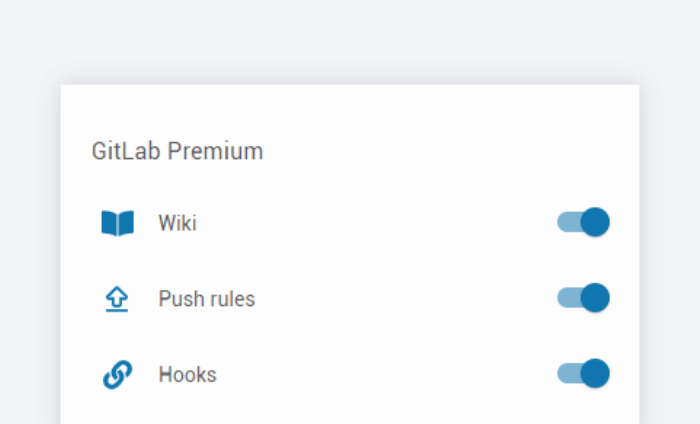 "Failed backup plan" notification
We already provide you with numerous ways to monitor the level of data protection overall, backup statuses, or system events. From this release, there is a new type of notification informing you that your backup plan didn't run according to the schedule. It can be delivered in a preferred form, as an email message, and Slack&webhook notifications.
Version 1.5.0 also brings:
Now you can see the details of user login and storage modifications in your audit logs.
Now, additional accounts with the expired Personal Access Token (PAT) are properly marked and excluded from future backup jobs.
Another improvement, the process to load backup copies from your data storage takes less time.
And a few more!