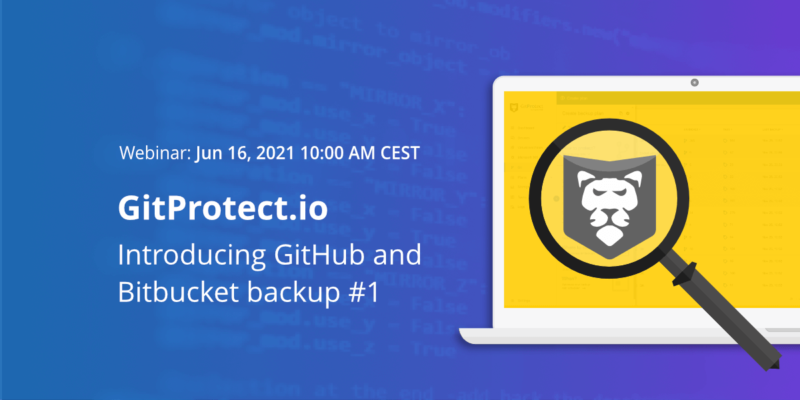 GitProtect.io – Introducing GitHub and Bitbucket Backup #1
The official release is coming soon… In the meantime, join our first webinar on the 16th of June at 10:00 am CET and see all the amazing GitProtect.io features on yourself!
If your organization uses GitHub or Bitbucket, you probably are aware that code as Intellectual Property is the most valuable asset inside your company – you and your team spent thousands of hours (and money) to write, support, and improve projects. Can you even imagine how much it would cost you to lose the code your team has been working on for months?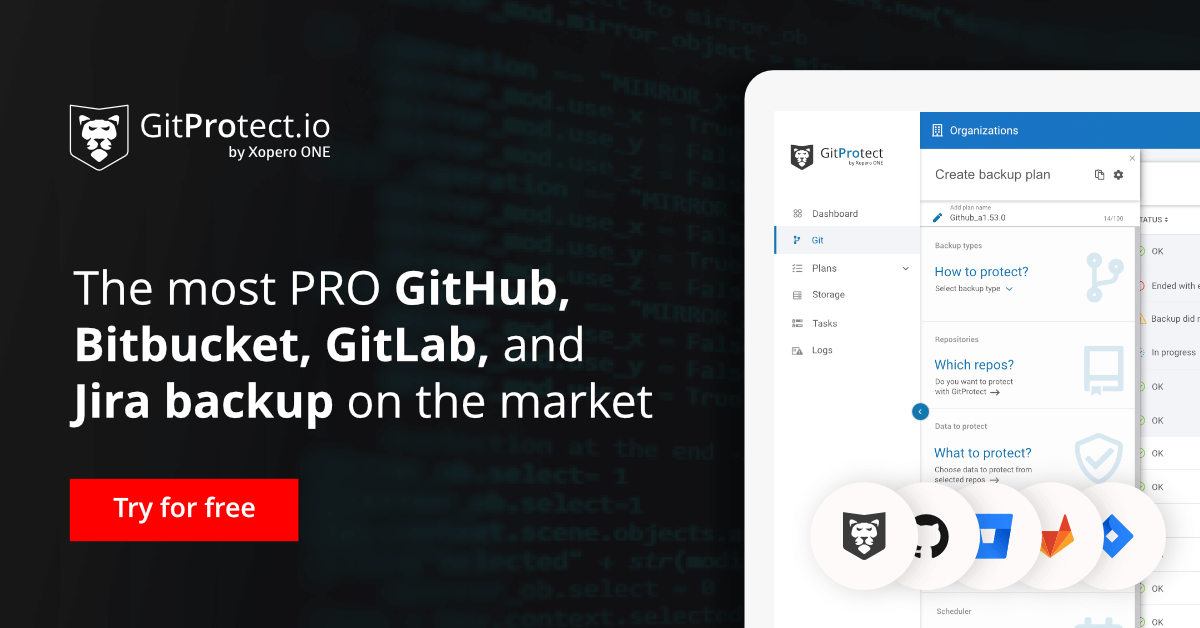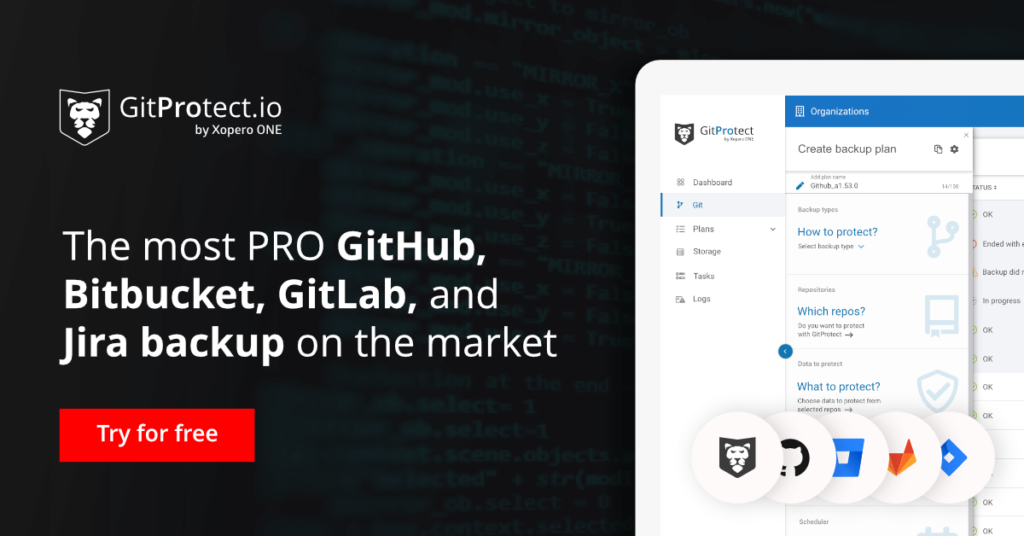 Forget this scenario – meet GitProtect.io powered by Xopero ONE – fully manageable, professional GitHub and Bitbucket backup and recovery software that protects repositories and metadata from any event of failure. Eliminate downtime, save time and money, have peace of mind…
In this webinar you'll learn:
The most common GitHub and Bitbucket problems
Shared responsibility model – pros and cons
GitProtect.io – key features
Product DEMO
Sign up and get free early access!